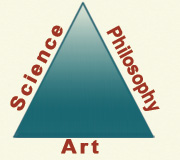 Chiropractic is a blend of art, science and philosophy.
The art of Chiropractic is a learned skill, and takes years of practice to master.
The science of Chiropractic is based on research which has shown to improve patient's quality of life.
The philosophy of Chiropractic is founded by the belief in which the body is capable of healing itself when given the right environment.
Chiropractic utilizes a hands-on type of therapy, which emphasizes the Patient-Physician relationship.  Additionally, Chiropractic is conservative, non-invasive and does not involve the use of drugs of surgery.
Chiropractor's view is of the body is summed up by Aristotle's quote, "The whole is greater than the sum of its parts." Traditionally, Medical Doctors tend to view the body in parts, and generally cannot connect how or why one part of the body affects another.
Many patients are unaware that their back pain may affect other parts of their body. Chiropractors and Movement Specialists understand the relationship in which one part of the body can affect the other. This is explained by the Joint by Joint Theory by strength coach Mike Boyle.
Chiropractors are health care physicians, in many states are primary-care physicians, which use a holistic approach to the body, specifically the musculoskeletal system.
Chiropractic is not limited to Musculoskeletal disorders; research has shown to benefit an array of disorders not muscular or skeletal. See my Conditions Page for more information on disorders in which Chiropractic can treat.
There are many types of Chiropractors. Some examples include:
Sports Specific
Rehabilitation
Pediatrics
Neurology
Radiology
Orthopedics
Nutrition
Philosophy, medically or evidenced based
Focused on different areas of the spine
Technique specific like Upper Cervical, Gonstead, Thompson, Diversified, Logan Basic and many more!
The best thing is, Chiropractic works! All you need to do is find one that works the best for you.
And, it does not matter whether your condition is acute or chronic. Chiropractic is for you!
Chiropractors have similar educations to MD's and DO's, including earning an undergraduate Bachelors degree and passing National Boards in order to be licensed.  The difference is, Medical Doctors have pharmacological and general surgery training while Chiropractors learn the Manual Therapies.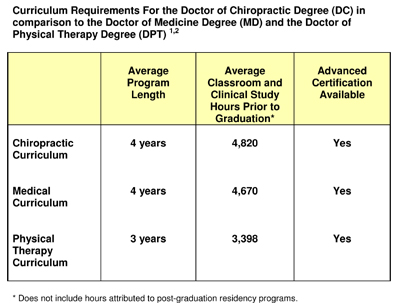 Lastly Chiropractors incorporate the whole patient into providing the best treatment possible. Many Chiropractics give advice on:
Work ergenomics
Nutrition habits
Exercise advice
Sleep patterns
Overall health
Stress levels
I hope you have a better understanding of what Chiropractic is.
Please visit my other pages for more information!