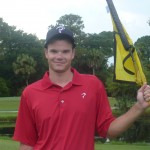 Have you ever asked yourself these questions?
How can I hit the ball further and be more consistent?
Why am I exhausted after 18 holes?
I see no improvement after practicing?
If you answered yes to any of these questions?
Give me a call to book your Titleist Performance Institute assessment appointment!
Chris Miller TPI Certified Professional